Freelance photographer Eugene Wong worked at the PR and Marketing department of Harvey Nichols Hong Kong for a few years before changing his career path into becoming a photographer. His degree of Digital Photography for Advertising opened up many career opportunities – nevertheless he very much enjoys analogue images without any digital post-production, such as this shooting with model Jenn L of Style.
"The entire collection of film images was taken with one roll of Fujifilm Simple Ace disposable camera as it helps me to capture the most genuine, raw and organic emotions and natural facial expressions of the model." With the limitation of the film roll of 27 images, only the most spontaneous and genuine moments were captured – a photo story that according to the artist, "shows a day spent with Jenn that starts with more distanced, posey daytime images to more intimate and organic images at the end of the day and ultimately to Netflix and chill at home."
We asked model Jenn about the shooting, and some of the favourite things in her life…
What does fulfill you?
Sense security, belonging and achievement
What was the worst phrase in your life so far?
I Love You but I'm Not in Love With You
Do you have any siblings? A 16-year-old younger sister
Who is that one person you can talk to about just anything?

My best friend Celine
Your favorite image of this series with Eugene Wong and why?

The image that he puts his hand on my face because of the natural, genuine and intimate vibe and atmosphere captured.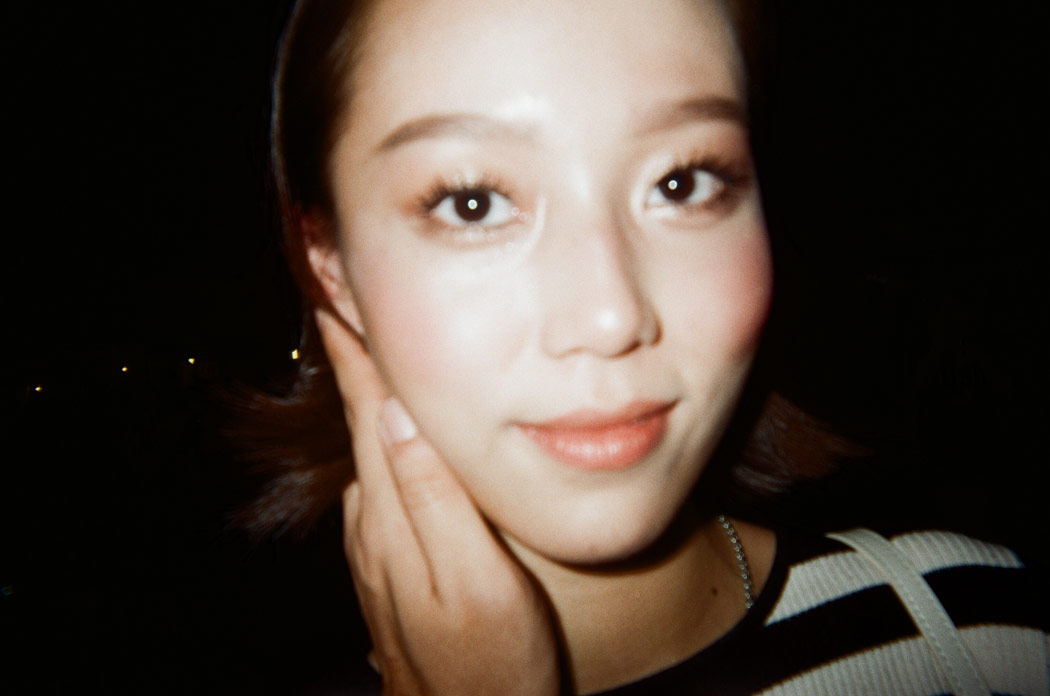 Favorite movie? Trainspotting
Favorite book?

We Three (我們仨), a self-memoir by Chinese female writer Yang Jiang written at the age of 92, that is about her 63 years of family life with her late husband and their daughter, which had both passed away when the book was written.
Favorite outfit?

Cowgirl style
And Saint Laurent's rockstar kinda outfit
Favorite band?

The Kills