Immerse yourself in a colorful photo world of youthful moments, vibrant city life and party nights. Get to know Ottawa based photographer Christopher Eades.
Can you tell us a little about your upbringing, and how photography became a part of your life?
I am from a small, rural town in Quebec, Canada. I got into photography by using my dads point and shoot film camera on road trips. When I was about 12 I found a use for my interest in photography and videography through skateboarding. I think that was a big influence on my style today and why even in my portraits I like to catch little candid moments rather than posed looks.
Are you self-taught?
After I dropped out of college at 21 I was given and opportunity to start working as a photographer. From that point on I would learn all I could while trying to support myself through the art. I never went to school for photography, I learned everything and sharpened my skills while on the job.
Do you remember the first photo you took that really stuck with you?
I don't remember a specific photo, but I remember a feeling that came over me when I realized that this is what I wanted to do with my life. I had never been so sure about anything before.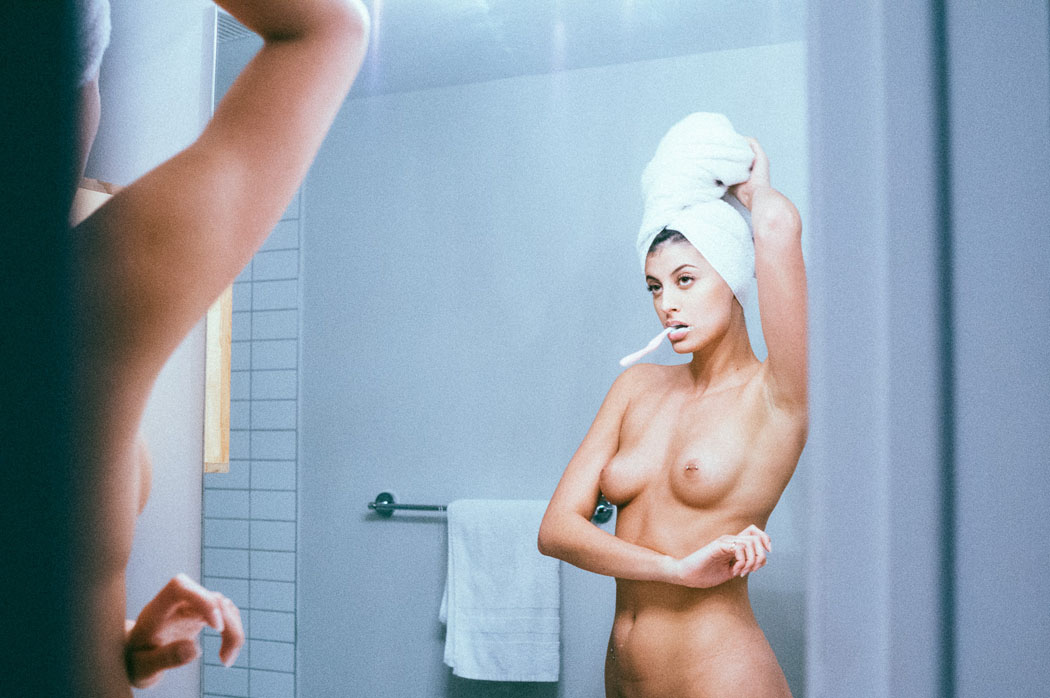 I don't remember a specific first photo I took, but I remember a feeling that came over me when I realized that this is what I wanted to do with my life."
What do you like about analog photography?
The thing I appreciate about analog photography when I was 12 is the same thing I appreciate about it today, the way it makes you feel when you look at the developed work in your hands. Even when I shoot digital, I edit to give the photos the same energy.
Who are some of your favorite filmdirectors?
Martin Scorsese, Quentin Tarantino, Franklin Schaffner and Wes Anderson.
What inspires you most?
I am lucky and have a lot of creative and talented people around me so, that will always be the best source of inspiration I or anyone can receive because it's real. Getting into the video side of the business has been a huge motivation as well. I started directing music videos with my production company Bad News Productions. Simple done well will always beat everything else.
What are the little things that makes you happy?
Good food, getting to see my niece (Olive) grow up and trying new things creatively.
www.instagram.com/lifeofbadnews
www.badnewsproductions.com